Posts: 9185
Joined: 05 May 2010, 22:39
". . . even the federalist folk are probably a bit wary, and they're essentially cosplaying the preacher from footloose." - dhex
---
---
*headdesk* *headdesk* *headdesk*
The day I made
this
post I knew I was fucking up. I wanted to get a bump before cashing out. But it was already too late. Now my crypto is no longer my dominant asset.
If I get another chance, I'm not making that mistake again.
THIS SPACE FOR RENT
---
My Gemini account has been verified.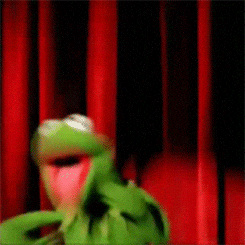 It took over a month. I put in a ticket a couple weeks ago. Anyone still waiting on Coinbase verification might try that.
https://support.coinbase.com/customer/portal/emails/new
-> Contact Our Team -> I have one of the above priority issues and have searched the Support Center for a solution
THIS SPACE FOR RENT
---
Posts: 9185
Joined: 05 May 2010, 22:39
". . . even the federalist folk are probably a bit wary, and they're essentially cosplaying the preacher from footloose." - dhex
---
We're in the strippers with 4 mortgages part of The Big Short.
his voice is so soothing, but why do conspiracy nuts always sound like Batman and Robin solving one of Riddler's puzzles out loud? - fod

no one ever yells worldstar when a pet gets fucked up - dhex
---
More like the World Wide Web part of the internet.
THIS SPACE FOR RENT
---
I could see the case for Venezuela shifting its currency to a commodity backed tender until inflation can return to manageable levels.
when you wake up as the queen of the n=1 kingdom and mount your steed non sequiturius, do you look out upon all you survey and think "damn, it feels good to be a green idea sleeping furiously?" - dhex
---
That's not possible in a socialist economy. Making their own crypto is just another way of printing money.
THIS SPACE FOR RENT
---
Its what the Russians did (sans the crypto intermediary) to keep them afloat during the USSR years (until the price of oil collapsed in the 80s). (Natural gas was part of this too, but i dont know its price history of the top of my head)
when you wake up as the queen of the n=1 kingdom and mount your steed non sequiturius, do you look out upon all you survey and think "damn, it feels good to be a green idea sleeping furiously?" - dhex
---
Who is online
Users browsing this forum: Jadagul, Majestic-12 [Bot] and 2 guests