...they do things differently there. A thread for historical artifacts of interest.
Here are some scans from the January 1961 issue of "Man's Magazine". By 1961 the pulp industry was pretty much on its last legs, and it collapsed in the mid-60s, due to social changes and (I suspect) the Vietnam War, which made combat action and exotic locales not seem as inviting anymore.
(Sorry about the mediocre quality of some of the scans. Scanning fragile old magazines isn't the easiest thing.)
The cover. Rather nice artwork on Admiral Yamamoto there.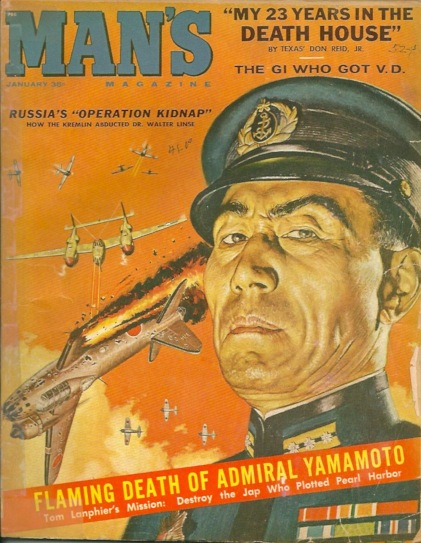 Caption of the top cartoon is "And this car is our new bachelor's special"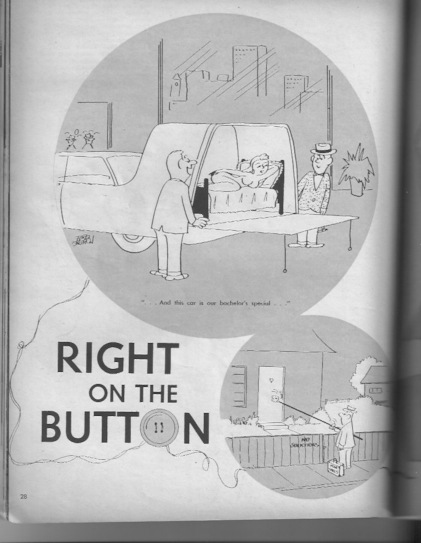 From the "GI who got VD" story. An interesting mix of the salacious and the condemnatory - the main character reminisces about his Italian lover at the same time he's humiliated and treated like a criminal by his own army.
Another cartoon; caption is "Now there's a pickup if I've ever seen one!"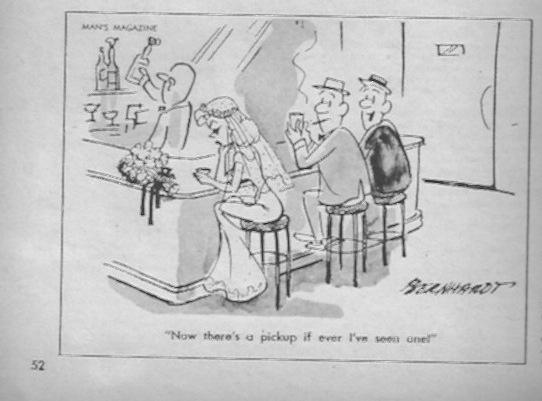 A reminder that pornography was not so widely available back in 1961. Even here, it has to be framed as more "amusing" than prurient.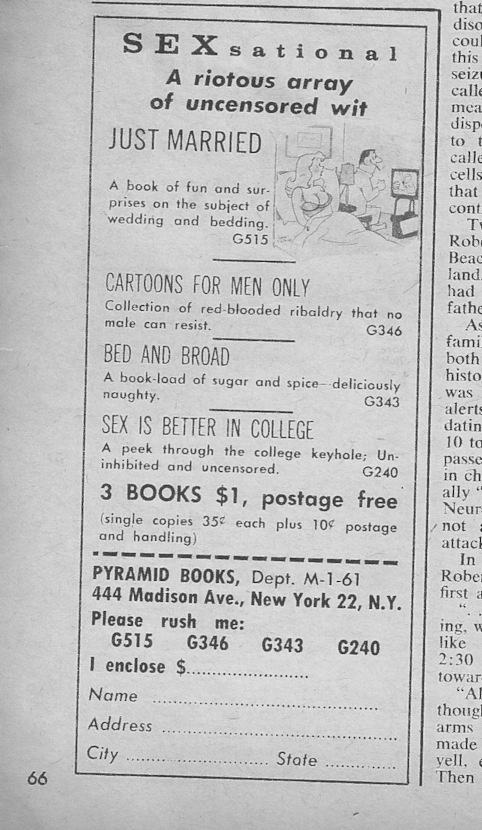 Yes, prior to GCA '68, you could order a handgun through the mail. Shove that in the face of any Euro-weenie who whines about America being a lawless, bloodthirsty anarchy now. And a reminder of the days when Mexico looked like a playground for Americans...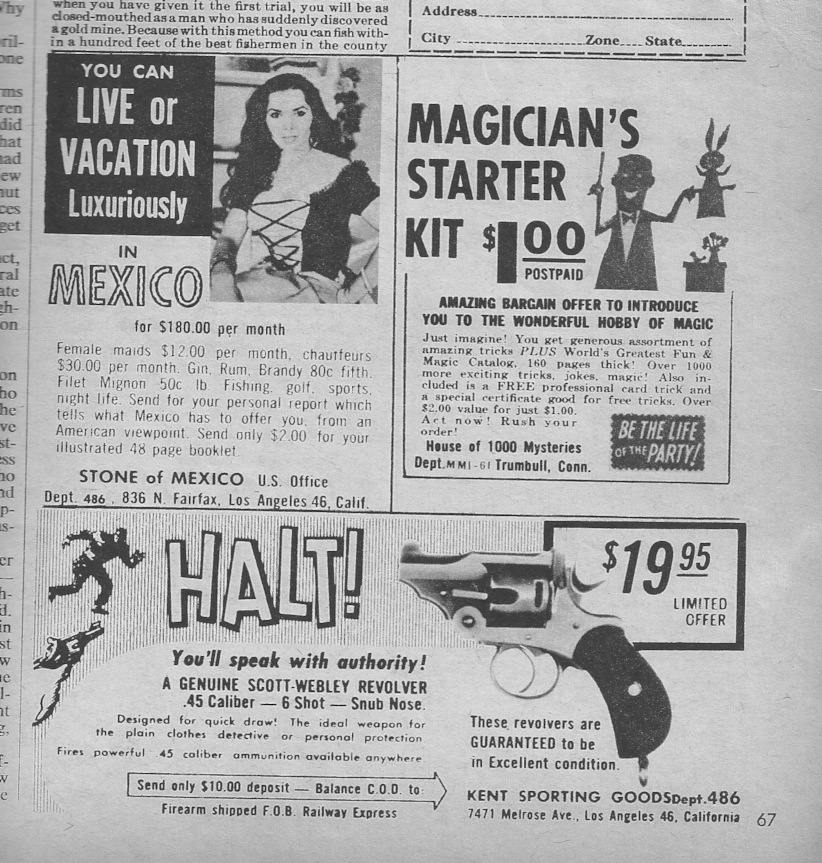 Yeah, don't dye your hair LIKE A WOMAN. Use this hair color instead, which is totally not dye, because only a woman would use that.